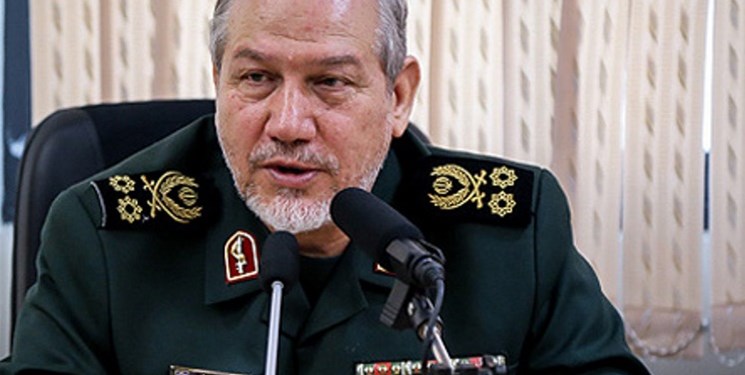 TEHRAN (FNA)- Top military Aide to the Supreme Leader of the Islamic Revolution Major General Yahya Rahim Safavi said the US has been forced to leave the region, adding that the Israeli regime's dream to occupy territories from the Nile to the Euphrates will never come true.
"The current trends show that the political order of the former world powers is declining. The Soviet Union disintegrated and the formation of a new Middle East or the Greater Middle East pursued by the Americans has failed. The Americans were forced to leave or flee West Asia, and the Zionists' dream of 'from the Nile to the Euphrates' has been destroyed forever," General Safavi said, addressing a meeting in Tehran on Tuesday.
"The strategy of unipolar world or the hegemonic and undisputed power of the Americans has failed," he added.
General Safavi said that the US has made many strategic mistakes in the past decade, adding that the divine power of the Islamic world will emerge soon.
In relevant remarks in 2019, General Rahim Safavi had said that the so-called "Deal of the Century" is already a failed move that would never come to accomplish anything.
Speaking on the sidelines of the rallies in Iran's Southwestern city of Ahvaz, Major General Rahim Safavi said that the stillborn plot of the "Deal of the Century" will yield no results similar to earlier conspiracies.
"The Deal of the Century aims to deny millions of Palestinians their right to return [to their homeland], and cut off territories from the neighboring countries of Palestine," the senior General highlighted, elaborating on why the US plan is already a dead move as it is shunned by not just the Palestinians, but also the regional nations.
The senior advisor blamed the UK and US for starting the Mideast conflict from the very outset, adding that the Westerners intended to create division and crisis in order to rule over the countries of the region.