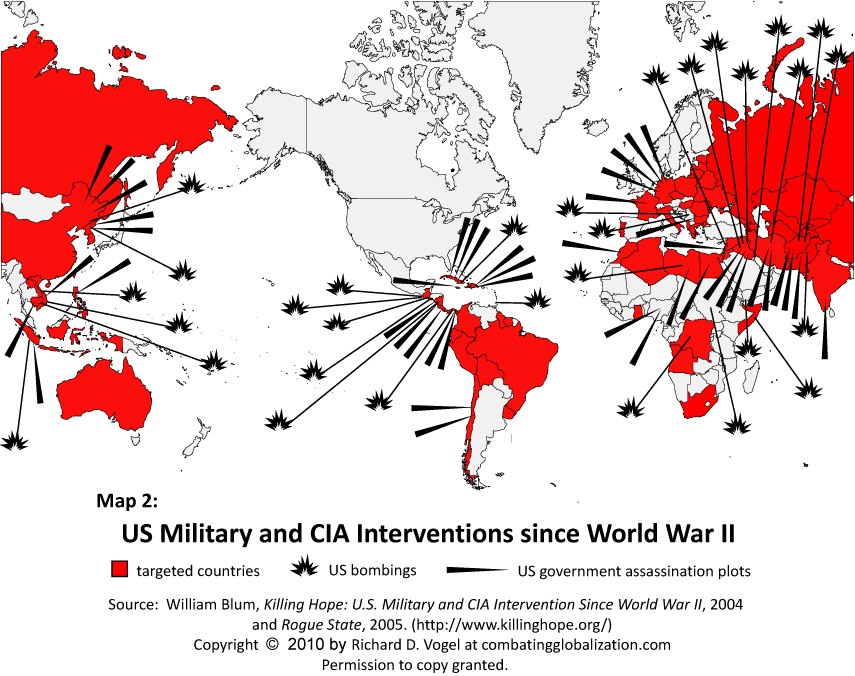 OPERATION GLADIO: NATO'S SECRET ARMIES
NATO'S SECRET ARMY: INTERVIEW WITH DANIEL GANSER
NATO'S SECRET ARMIES – OPERATION GLADIO BY DANIEL GANSER
Appendix III: U.S. Government Assassination Plots
School of the Americas
Steve Coll ends his important book on Afghanistan by quoting Afghan President Hamid Karzai: "What an unlucky country." Americans might find this a convenient way to ignore what their government did in Afghanistan between 1979 and the present, but luck had nothing to do with it. Brutal, incompetent, secret operations of the U.S. Central Intelligence Agency, frequently manipulated by the military intelligence agencies of Pakistan and Saudi Arabia, caused the catastrophic devastation of this poor country. On the evidence contained in Coll's book Ghost Wars, neither the Americans nor their victims in numerous Muslim and Third World countries will ever know peace until the Central Intelligence Agency has been abolished.
It should by now be generally accepted that the…
View original post 5,906 more words